Does your smile beam with confidence? Are your teeth shifting? Never wore your retainer? Take advantage of our Invisalign® Special!
The Invisalign® process has been proven effective in clinical research and in orthodontic practices nationwide. However, only a certified orthodontist like Dr. Schnepper can undertake this procedure. At your appointment, we'll evaluate where your smile is today and confirm that you are a good candidate for Invisalign® treatment.
Contact our office today to schedule your complimentary consultation (360-260-5113). The offer ends Nov 30, 2018. 
---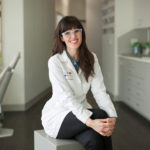 Dr. Gretchen Schnepper has been practicing orthodontics in Vancouver, WA since 2007. She graduated from and completed an additional 27 month, advanced educational program in orthodontics at Loma Linda University. Dr. Schnepper is rated with Invisalign® as being a Diamond Provider. She is one of only two practitioners with this ranking in the entire Portland/Vancouver metro area.
---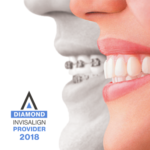 What is Invisalign®?
Invisalign® clear aligners are removable instead of being cemented or bonded to your teeth like traditional braces. That means you'll be able to take them out to eat, brush your teeth, floss or for social occasions. Overall, Invisalign® braces are more pleasing aesthetically and have lower maintenance requirements, while being just as effective at correcting dental problems. Plus, the treatment times are up to 50% faster with technological advances to the Invisalign system, including SmartTrack® material. Our patients know that every visit is going to be comfortable and fun. We want to be your Invisalign provider in Vancouver WA, so contact us today for more information!
---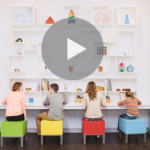 Our Office
Inspired by the love of art and smiles, our team is drawn together to create a fun-loving atmosphere that will make you feel like you are family. We combine modern technology with skillful artistry to provide you with the beautiful smile you deserve.
---
 Don't miss out on this great offer! 
» Space is limited to first 25 patients
» Must start treatment by Nov 30th, 2018
» New patients only
» 0% Financing available
» Insurance and Flex Dollars may apply
» Cannot be combined with any other discounts or promotions.
Get in touch with us!
Have a question? Call us at 360-260-5113. We're open from 8 am to 5 pm Monday thru Friday.
 
2702 NE 78th St. Suite 106
Vancouver, WA 98665
tmosmiles.com
---