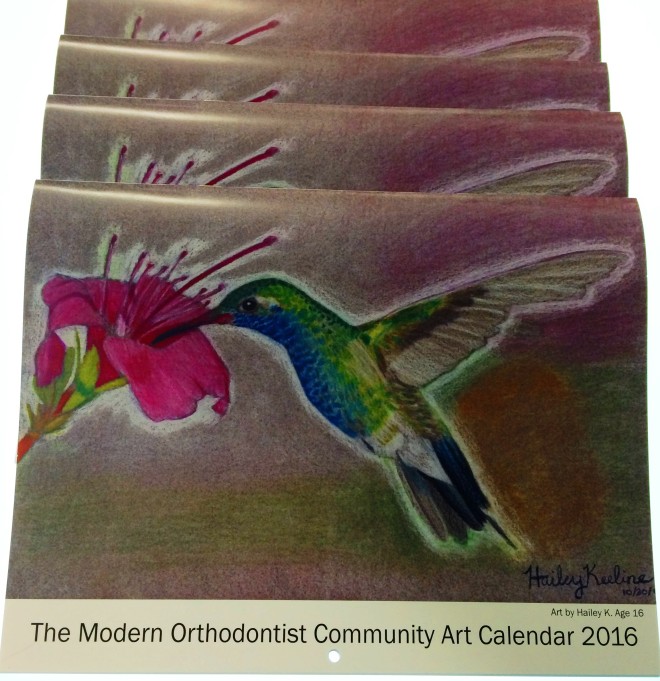 That's a wrap!  Our TMO community calendar has been created and published and is already hanging on hundreds of walls in Clark County and beyond. Some of our artists gave calendars as gifts to grandparents, aunt, and uncles. Some shared with their friends.  I hope they all kept one for themselves 😉 A common thread with each and every one of these young artists was….  the smile on their face (and these were BIG smiles) when they saw their art work printed for the first time!!  We went into the classrooms of the chosen artists and each time, without fail, we had everyone's attention until we pulled out the calendar and passed them around. We saw heads down and fingers frantically turning pages until they found THEIR art and the joy that escaped their mouths was priceless.  😉  Some might question why we do this?  This is why.  These kids saw themselves as "real artists."  These kids saw their hard creative work printed in a calendar that people will be hanging in their homes or work place.  They instantly became relevant, legit artists and we love being a part of EVERY single part of the process.  The coolest thing was when their friends/colleagues/peers asked them to sign the calendar. How cool is that!?  They ARE real artists. period.
The Columbian and the Vancouver Business Journal did an article on these calendars
A great deal of time and creativity goes into our yearly calendars. Every time we do them (and this is our 4th annual btw) we are surprised and impressed with the quality of art that is submitted.  While we shouldn't be surprised, we continueally are. What's most surprising to us is the age of our young artists and the abilities they have.  Such amazing talent.
The writer, Sarah, for the VBJ hit the proverbial "nail on the head" when she wrote in her article, and I quote, " With a bachelor's degree in biochemistry and a minor in art, Dr. Schnepper had considered bucking the family tradition of dentistry (both of her grandfathers as well as her father and uncle were dentists) and entering into research. Her father had also imagined she would branch out, but suggested orthodontics because of her enthusiasm for art."    So what does Dr Schnepper do? She transforms smiles into a piece of art.  She is talented, amazing, kind, generous and inspiring.  She inspired 100's this year alone with this calendar and will inspire 100's more next year, and the next and the next.
If you want to be in the 2017 calendar start your engines now….. we already have submissions and they just keep coming. ;))