Treat Yourself to a Healthy Smile This Halloween
Orthodontic-friendly treats recommended by Dr. Gretchen Schnepper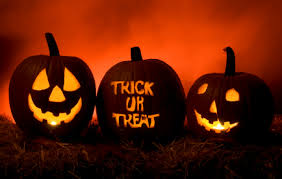 (Vancouver, WA) 10/7/2013— While over 17,000 orthodontists throughout the U.S., Canada and abroad celebrate National Orthodontic Health Month every October, children eagerly await the end of the month to celebrate Halloween.  This festive holiday, and all its accompanying candy, can be a scary time for teeth.  Because Halloween treats can play tricks on orthodontic treatment, as part of National Orthodontic Health Month, Vancouver orthodontist Dr. Gretchen Schnepper of The Modern Orthodontist wants to give patients and the entire community a few timely tips to protect braces and aligners and other orthodontic "appliances" while protecting teeth from decay.
Avoid sticky situations with your braces and aligners. Stay away from hard, sticky, crunchy or chewy candy and snacks. These include caramel, gummies, licorice, taffy, bubblegum (even the sugarless kind) and jelly beans.
Say "boo" to hard-shelled peanut candies, nuts or nut-filled candies, taco chips and popcorn (especially unpopped kernels). And whether in orthodontic treatment or not, Dr. Gretchen Schnepper says, no one should ever chew ice.
Spooktacular news – not all Halloween candy is off-limits.  Good alternatives include soft chocolates, peanut butter cups or other melt-in-your-mouth varieties. The American Association of Orthodontists even offers orthodontic-friendly recipes for Halloween on its website at http://www.mylifemysmile.org/pressroom.
Sweets can cause cavities which means brushing and flossing are more important than ever during the Halloween season. Orthodontic patients should be especially vigilant about brushing and flossing after consuming sugary or starchy foods.
"It's okay to enjoy some treats at Halloween without causing problems with orthodontic care," says Dr. Gretchen Schnepper.  "We want everyone to have fun on Halloween, and we encourage patients to enjoy acceptable treats in moderation.  It's important to remember that when orthodontic treatment is complete, and patients see their healthy and beautiful new smiles in the mirror, they will know all of their efforts were worthwhile."